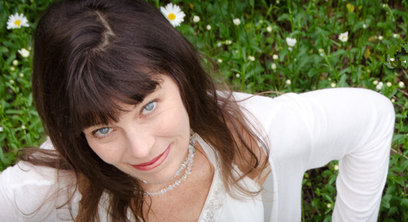 Qigong

Reveal, Reunite & Radiate your authentic self through
simple yet powerful techniques everyone can do.

Spring Forest Qigong (pronounced "chee-gong") is the style of Qigong Rochel has been studying for over a decade. It's a simple, powerful and effective method for helping anyone experience optimal health, wellness, and happiness. These techniques are helping people heal physical and emotional pain and enhance the quality of their life. Through 11 years of training using these techniques, Rochel has deepened her understanding into the unique ways energy can be utilized to produce profound transformative outcomes.

The intuitive gift of tapping into the essence of her clients allows Rochel to guide her efforts for each client in an individual way which places the body, mind and spirit in a state of harmony. This relaxed and peaceful state allow perfect healing to take place.

At the end of your Qigong session Rochel will teach you body balancing movements to assit you in maintaining that state of harmony when you are back at home living in your normal environment. For individual healing sessions click the Schedule Now button below.

---
About Qigong
According to the Chinese philosophy, having balanced, smooth-flowing energy is the key to experiencing and maintaining optimal health and wellness.

In Chinese teachings there are two types of energy: yin and yang. Everything in the universe is comprised of yin and yang energy. You can think of it as female and male or like the negative and positive charges of a magnet or battery.

One of the reasons a person gets sick is their yin and yang energies are out of balance. All Spring Forest Qigong techniques are designed to bring yin and yang energies back into balance to help people rediscover their complete health.

About Classes
Rochel is a certified instructor of three different levels of SFQigong. She can teach the traditional class curriculum or create classes that meet the unique needs of your organization. The agenda within the Level One class guides the participant through the techniques they can use to heal their own bodies and provides them simple ways to assist a family member or friend. In the Level Two class the student learns advanced ways to assist in their own healing brings more harmony and peace to their family and friends. The Qi~ssage class teaches hands-on techniques you can use, on yourself to open your own energy channels; on your family and friends to assist them in their health journey, and for practitioners to assist their clients and patients to optimal healing.

To learn out more about Spring Forest Qigong and its history, you can go to SpringForestQigong.com.

---
Call 309-269-6989 to schedule classes for your organization.
Check the Events page for classes currently scheduled for the community.

"Master Chunyi Lin has developed an easy-to-follow program that will allow you to incorporate the health benefits of Qigong into your daily life."

~ Deepak Chopra, M.D. quoted from "Healing Yourself"


---
---